Halloween is always a great time to reflect on Wilmington's heritage of producing quality and entertaining horror movies. Here are some of our favorites.
Firestarter (1984)
It seems appropriate to start off with the film that arguably ignited Wilmywood — "Firestarter". The 1984 film, based on a Stephen King novel, starred a young Drew Barrymore as a pyrotechnic on the run from a shadowy government agency seeking to control her.
Maximum Overdrive (1986)
Another Stephen King gem makes our list. The campy, insane, and outright ludicrous "Maximum Overdrive" is about semi-trucks that come alive and terrorize a small town in North Carolina after a comet passes Earth. It's every bit as crazy as it sounds. If you haven't watched it, do so immediately!
The Exorcist III (1990)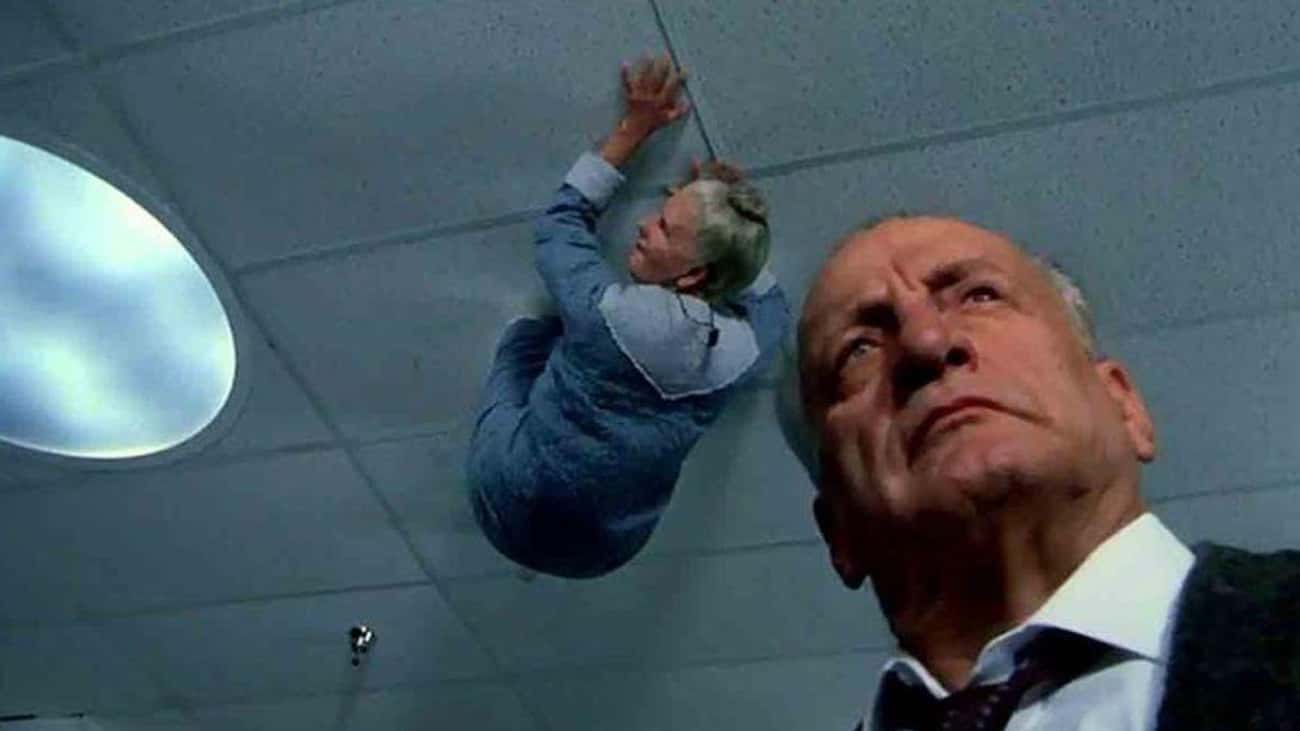 A demonic serial killer, a detective questioning his faith, and one the craziest jump scare of all time combined to form the cult classic, "The Exorcist III," which is set 15 years after the original classic.
The Crow (1994)
While not technically a horror movie, the events of "The Crow" take place around Halloween. Brandon Lee, son of martial arts legend Bruce Lee, plays Eric Draven who is resurrected to avenge his death and that of his fiancée at the hands of a street gang. Tragically, Brandon Lee was fatally wounded during filming.
The Night Flier (1996)
Stephen King adaptions are no stranger to Wilmington. "The Night Flier" is about a serial killer vampire that flies across America and attacks and kills people at local airports. A tabloid reporter is then sent in to investigate.
The Conjuring (2012)
The movie that set up one of the most successful horror franchises in history, "The Conjuring" follows Ed and Lorraine Warren as they help a family terrorized by a dark presence at their farmhouse. We're still trying to recover from the exorcism scene in this one.
Halloween Kills (2019)
"Evil dies tonight!" — The second film in the recent "Halloween" trilogy sees Michael Myers continue his rampage from the end of the 2018 Halloween film. This time, the residents of Haddonfield take matters into their own hands and try to squash the boogeyman with some good ol' fashioned vigilante justice. They quickly learn that true evil isn't so easily killed.
Scream (2022)
Add another iconic horror franchise that has filmed in Wilmington. The fifth Scream movie sees the Ghostface Killer return to terrorize Woodsboro and the OG cast of the Courteney Cox, David Arquette, and Neve Campbell. The lively meta thriller helped breathe new life into the franchise with a sequel currently being filmed.
The Black Phone (2022)
Ethan Hawke dazzles as the masked serial killer, The Grabber, however, "The Black Phone" centers around the Grabber's most recent victim, 13-year-old Finney, who is trapped in a basement and is receiving phone calls from previous, deceased victims attempting to help him escape.
Both "The Black Phone" and "Scream" made Variety's list of 2022's best horror movies.